24VAC20-80-50. Gross weight allowed.
The gross weight imposed upon the highway by a vehicle or combination may not exceed (except where an overload permit has been obtained and then only on noninterstate highways), the maximum weight shown below for the respective distance between the first and last axle of the group of axles measured longitudinally to the nearest foot.
Distance in Feet and the Maximum Weight in Pounds on Any Group of Axles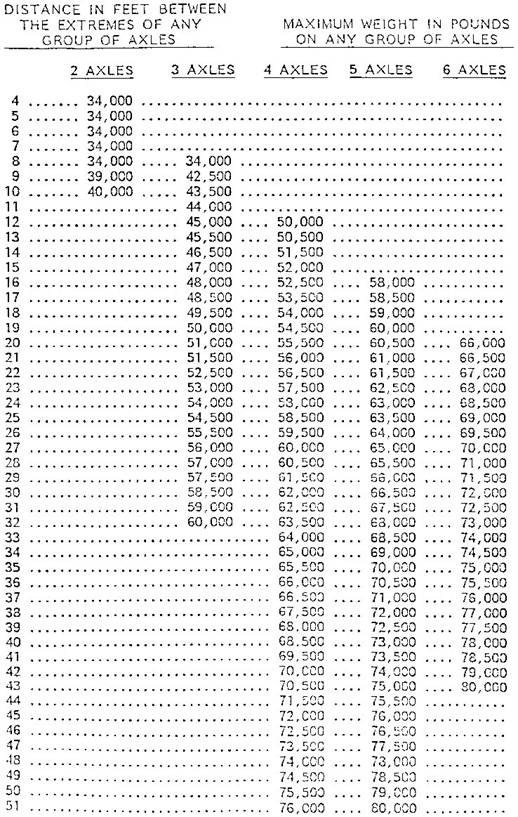 Statutory Authority
§§ 46.2-203 and 46.2-1128 of the Code of Virginia.
Historical Notes
Derived from VR485-60-8301 § 3.1, eff. October 12, 1988.